MYSUNBIO Natural dye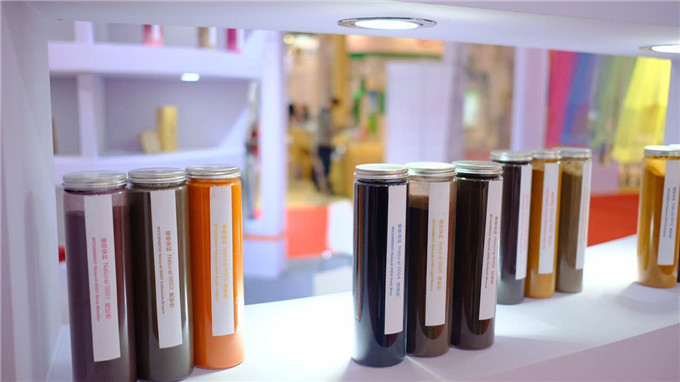 MYSUNBIO Natural dye,great significance in returning industry to nature.
Natural dyes (Plant extract), as the green products, are safe to our body. Through the multiple processes,the natural series dyes are extracted from raw materials such as flowers, shells, fruits, leaves and so on.The natural dyes can be used for cotton, linen, silk and wool dyeing. They have no any side effects on our body.With natural color, well texture and pleasant fragrance, the dyed fabrics have been the best choice for high grade garments.
As the pioneers of Chinese plant dyeing technology, Changzhou Meisheng Biomaterials Co., Ltd. and Changzhou University have a complete set of scientific, standardized and industrialized plant dyeing technology. In 2017 and 2018, we successfully held the First and Second China Plant Dyeing Conference.We founded Industrial Association of China Plant Dye (IACPD) and formulated the first Chinese standard of "Plant Dyes for Textiles".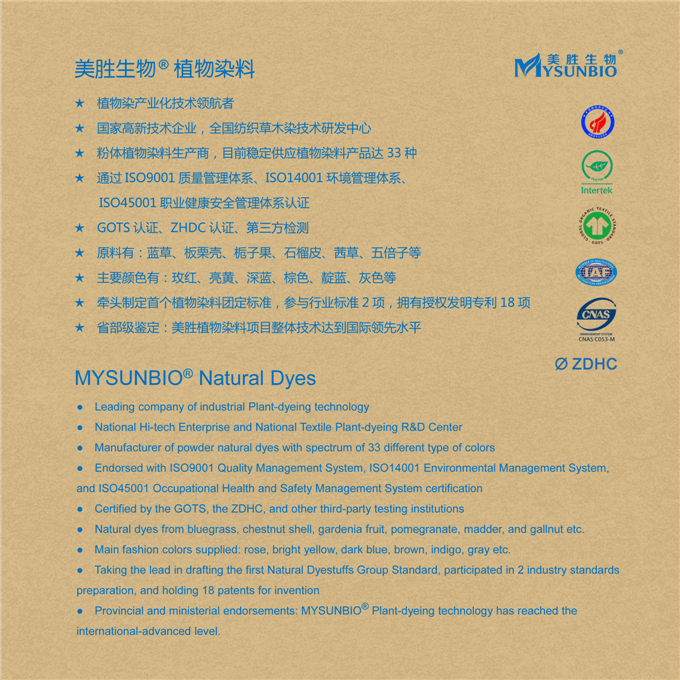 All the MYSUNBIO natural dye products are derived from flowers, fruits, stems and leaves of non-toxic plants, especially the waste of fruits. No any harmful chemicals are used in the extraction process.
Nature of Vegetation:Natural, Plain and Beautiful.
Love in Plant Dyes.