Plant Dyed Fabrics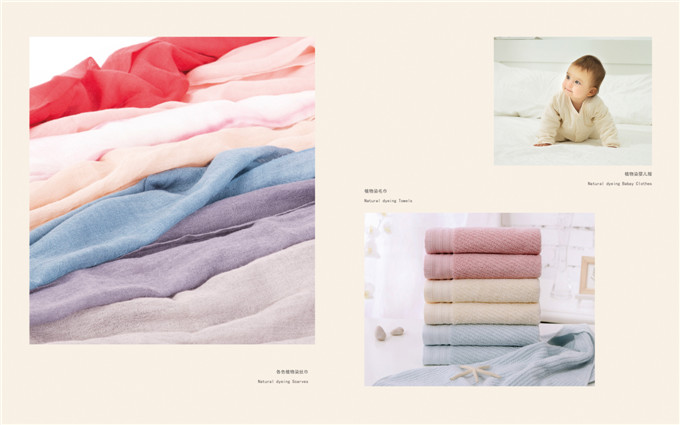 Natural plant dyes have gained customers favor with its natural color, pest control, sterilization and natural aroma. Natural dyes can not completely replace synthetic dyes, but it surely has a place in the market. And it will get more and more attention.
Plant dyes are mainly used in natural fiber products. They have broad prospects in the fields of high-grade silk fabrics, women's clothing, health-care underwear, baby articles, home textile products etc.
The knitting and woven fabrics could be dyed in batches and industrially through modern dyeing equipment and the mature plant dyeing process. It solves the traditional manual plant dyeing problem of low efficiency and being influenced by objective factors. Our plant dyeing process does not add any harmful chemical auxiliaries, and the whole process reflects green ecological and environmental protection.
The plant dyed fabrics do not produce any toxic and side effects on the human body. They have good skin-affinity, natural color, loose texture and pleasant fragrance, which are the best choice for high-grade clothing.
Plant Dyeing Machine
The general machine such as regular overflow machine and Jigger machine can be used for fabric plant dyeing.